Title: Untamed
Author: Glennon Doyle
Date Read: June 22, 2020
Two snaps.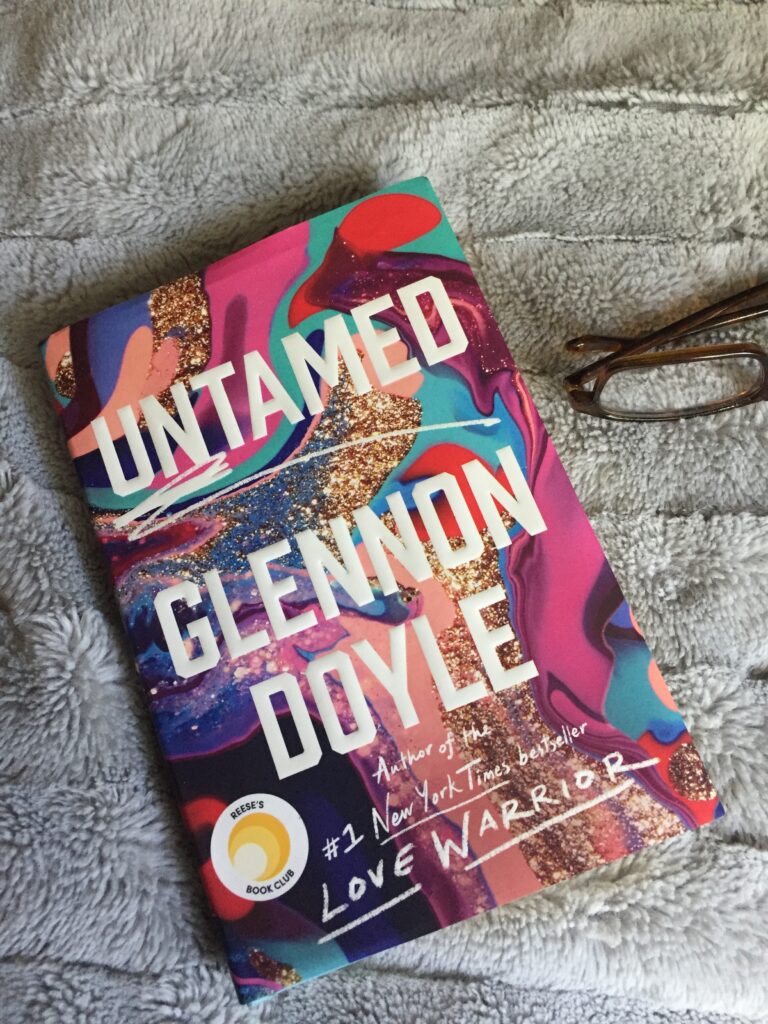 I think I would like to be friends with Glennon Doyle. She is thoughtful, intelligent, and fierce. She reminds me of many women I am lucky to call friends.
She also has a unique back story that make her all the more interesting to listen to. She suffered with bulimia, alcoholism and drug addicition. She became pregnant and vowed to overcome her addicitons and be the best mother she could. What followed was a prescribed Chrsitian path; she married, had more children and then became a Christian mommy blogger and successful writer.
But, after her husband cheated on her and threw her marriage in to closer inspection , she fell in love with Abby. She is now in a loving marriage with a woman and sharing the raising of her children with her ex and her new partner, whom the children refer to as a bonus mom. I love this picture of Abby's sweatshirt proclaiming her status.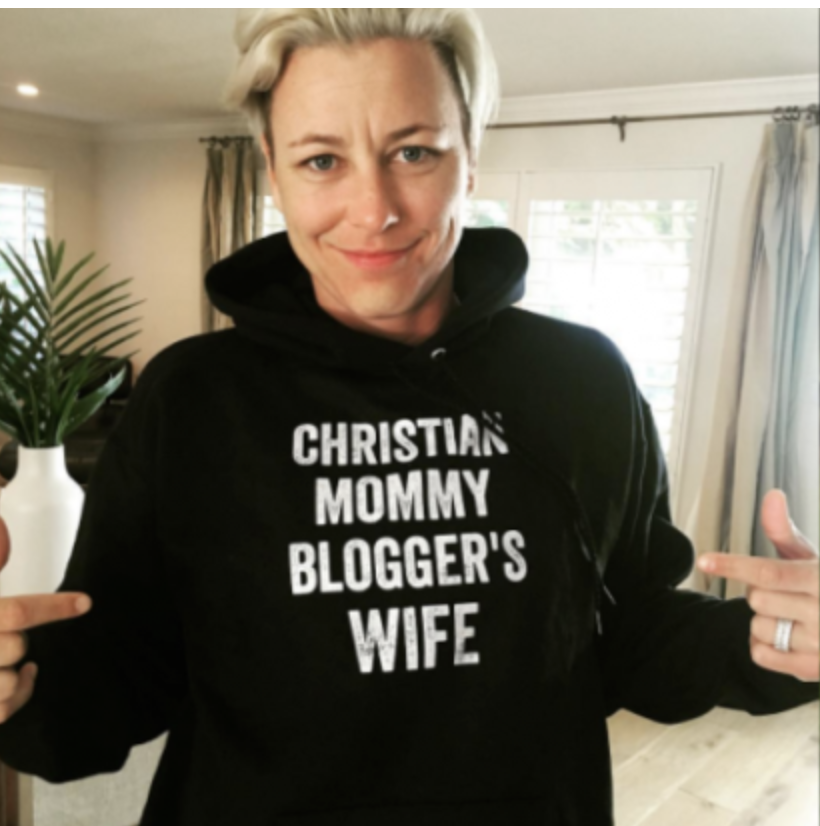 Untamed begins with an explanation of a metaphor that she weaves throughout several of the essays contained in her book; about Tabitha the Cheetah. She talks about visiting the Cheetah Run at a zoo. The zookeeper explained the training they gave Tabitha, and Glennon felt sick to her stomach as she thought of how Tabitha had been tamed– and that she must miss the wild.
She writes:
"I knew what she'd tell me. She'd say, "Something's off about my life. I feel restless and frustrated. I have this hunch that everything was supposed to be more beautiful than this. I imagine fenceless, wide-open savannahs. I want to run and hunt and kill. I want to sleep under an ink-black sky filled with stars. It's all so real I can taste it.
Then she'd look back at the cage, the only home she's ever known. She'd look at the smiling zookeeepers, the bored spectators, and her panting, bouncing, begging best friend, the Lab.
She'd sigh and say, "I should be grateful. I have a good enough life here. It's crazy to long for what doesn't even exist.
I'd say:
Tabitha. You are not crazy. You are a goddamn cheetah." (Doyle, xv-xvi).
It is in this spirit that Doyle uncovers what tames us– what keeps us from what we are longing for. Our work to be good mothers, partners, daughers, employees, friends– we strive so hard to be good, and deny that this work actually makes us feel weary, stuck and overwhelmed. Doyle offers her insights in a series of short essays where she unpacks the thinking that blocks women– the cultural conditioning and institutional allegiances– they are cages, and we don't have to stay in them. Untamed is a feminist manifesto; a parenting handbook; an introspection; a love story; marriage counselling; and thoughtfully and beautifully written. It should be on every woman's to be read pile.
Glennon Doyle is also the founder of Together Rising. Together Rising exists to transform collective heartbreak into effective action. It has raised over $20 million for people in need with a most frequent donation of $25. They have taken on projects such as pulling children out of the sea outside of refugee camps in Greece, providing a single mother access to breast cancer treatment, or reuniting families at the U.S. border. She speaks of the foundation's work in her book, but you can also find and follow on Instagram, Twitter and Facebook.