Title: All My Rage
Author: Sabaa Tahir
Date Read: March 6, 2023
Two snaps.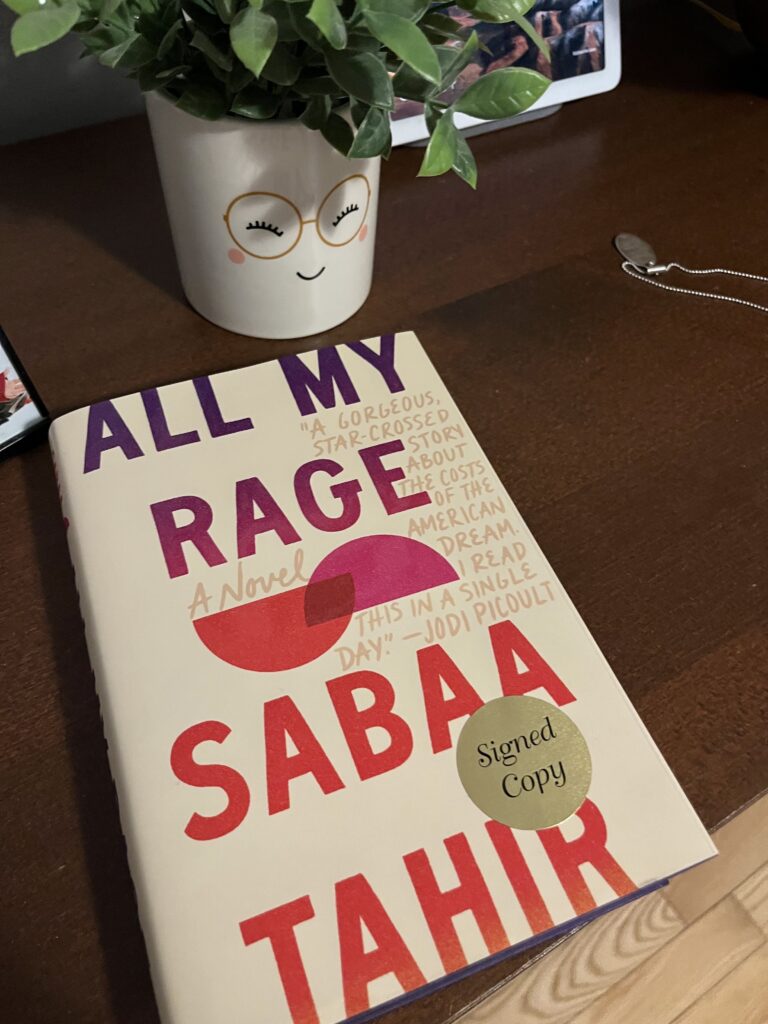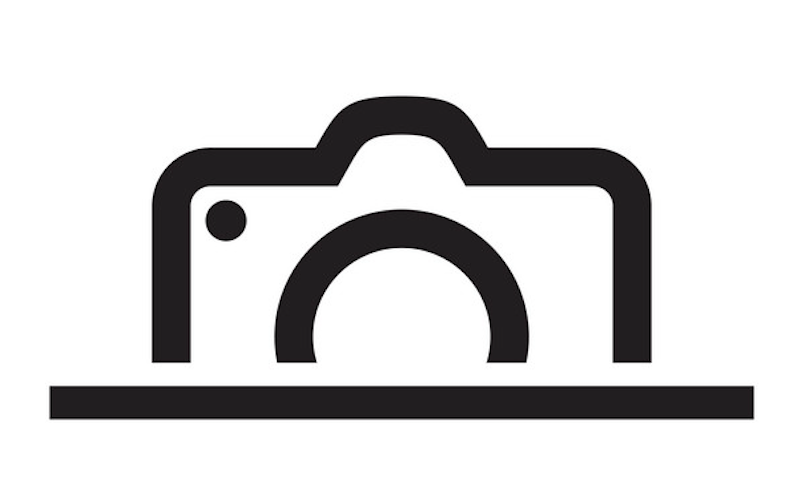 Snapshot of the book
All My Rage takes us from Lahore, Pakistan (then) to recount the story of Misbah and Toufiq (who are Salahudin's parents) to (now) in Juniper, California to join the stories of Salahudin and his best-friend, Noor.
Noor is a Pakistani orphan who comes to live with her uncle in America, and she plans to make good on her second chance at life. Noor becomes lovingly entwined in Sal's family, supported and cared for when she feels like an outsider everywhere else. But life is messy and complicated. Noor unwittingly falls in love with Sal; Sal makes a series of poor decisions to try and keep his family afloat; Noor tries to navigate attending college when her uncle forbids it; Sal tries to hide his father's alcoholism and grieves for his mother– and they face it all while both intensely hating and tenderly loving each other.
It is a fantastic YA novel told in three points of view– tackling issues of Islamophobia, alcoholism, and domestic violence; while also exploring the pressures of highschool, the heartbreak of family, the beauty of friendship and the gift of forgiveness and compassion. Heartbreaking and tender, well worth the read.
Trigger warnings: drug and alcohol addiction, physical abuse, Islamophobia, sexual assault, tense exchange with law enforcement and death.
Snapshot of the book in my classroom
There are some craft study moves worth noticing in our Writer's Notebook. Tahir makes some writerly craft choices worth exploring: using repetition, italics, and single word sentences that follow the rule of three. The first repetition is the italicized "Bang. Bang. Bang" taken from her reference to a song which is punctuated with the actual sound of gunshots. (Many young readers will likely get this reference.) Her next paragraph employs the rule of three: the names of the three Universities that she has been rejected from in single word sentences, one after another– just like the gunshots. And, followed by yet another magic three: the repetition of the word rejection. Each letter, each rejection, are like gunshots to her hopes.
"The letters come in hard and fast. Like the gunshots in M.I.A's "Paper Planes." Bang. Bang. Bang.
Yale. Columbia. Cornell.
Rejected. Rejected. Rejected."
The book itself is divided into six parts. Each part opens with a stanza from Elizabeth Bishop's poem "One Art." Noor selects the poem for her English analysis essay because she liked the first sentence. Or, she amends: "Well. Sort of. Mostly I picked it because it's short. But it's also weird. It's about misplacing stuff, like keys and houses. How the hell do you misplace a house?"
But it is really about accepting loss as inevitable. And so is this novel.
Tahir gives us Noor's inner thoughts as she reveals the veneer of Noor's college admission essays, juxtapossing the truth next to what she actually submits.
"A problem I solved. (Truth: heartbreak. What I wrote: a poor English grade.)
A life-altering experience. (Truth: my entire family dying and the smell of their bodies rotting around me. What I wrote: working at Juniper Hospital.)
My biggest life challenge. (Truth: they don't want to know. What I wrote: bullying in highschool.)" (p.110)
Noor struggles to understand the poem, to get at the heart of it, to make sense of what Bishop is saying. She reworks the paper over time– and her final draft is excellent, because she knows what loss really is.
"One Art" by Elizabeth Bishop

The art of losing isn't hard to master;
so many things seem filled with the intent
to be lost that their loss is no disaster.
Lose something every day. Accept the fluster
of lost door keys, the hour badly spent.
The art of losing isn't hard to master.
Then practice losing farther, losing faster:
places, and names, and where it was you meant
to travel. None of these will bring disaster.
I lost my mother's watch. And look! my last, or
next-to-last, of three loved houses went.
The art of losing isn't hard to master.
I lost two cities, lovely ones. And, vaster,
some realms I owned, two rivers, a continent.
I miss them, but it wasn't a disaster.
—Even losing you (the joking voice, a gesture
I love) I shan't have lied. It's evident
the art of losing's not too hard to master
though it may look like (Write it!) like disaster.
Snapshot of the book in my life
Throughout the novel Noor is plugged into music or at the very least referring to it. Here is (a mostly complete) Noor's Playlist. It already has some songs I do love, wonder what else I may discover? Check it out here.