Title: Scythe
Author: Neal Schusterman
Date Read: September 22, 2019
Two snaps!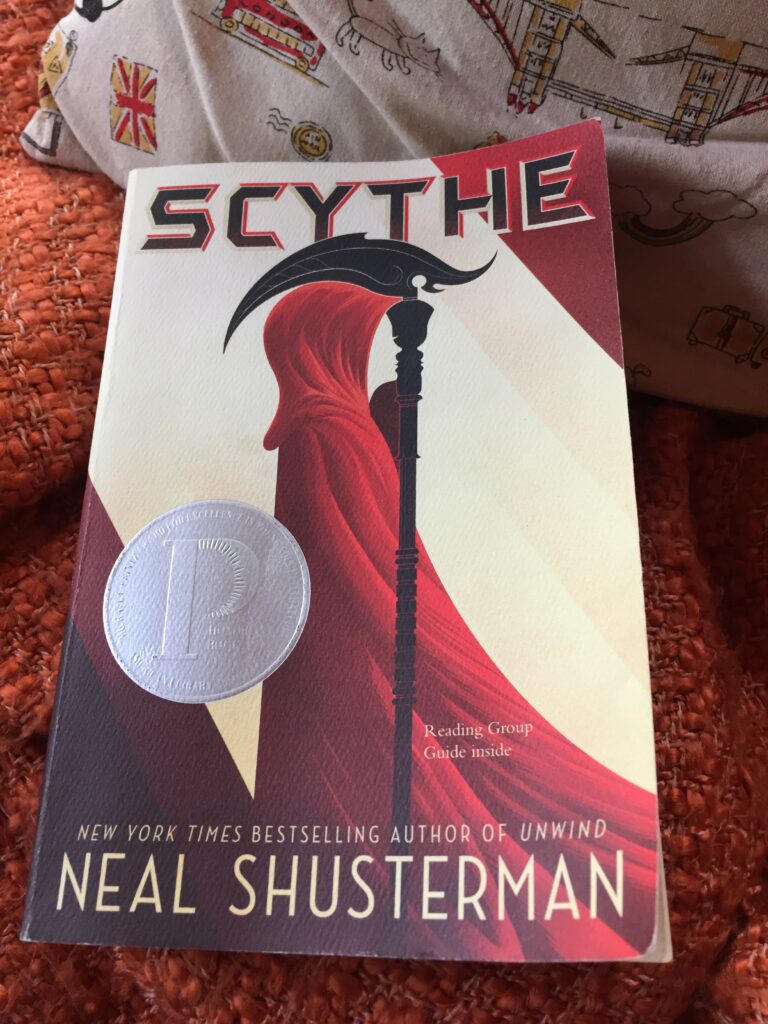 This is a compelling and riveting YA novel set far in the future. A future in which all disease has been cured, and humans live forever. Except for a few, here and there, who are "gleaned" by a sanctioned group of Scythes who are able to permanently take the lives of people to control earth's population.
Becoming a Scythe is an arduous process that is closely monitored and governed by a conclave of eternal Scythes who occasionally take on apprentices and welcome them into this elite group of killers.
Neither Citra nor Rowan wanted to become Scythes, but they find themselves as apprentices and then suddenly, pitted against each other in a contest that will prove fatal to one of them.
Shusterman envisions a plausible and complicated future and offers up lots of exciting adventure for his characters! This is a great read, and the first arc in a championed trilogy.