Title: Broken (In the Best Possible Way)
Author: Jenny Lawson
Date Read: Sometime last spring, 2021
Two Snaps.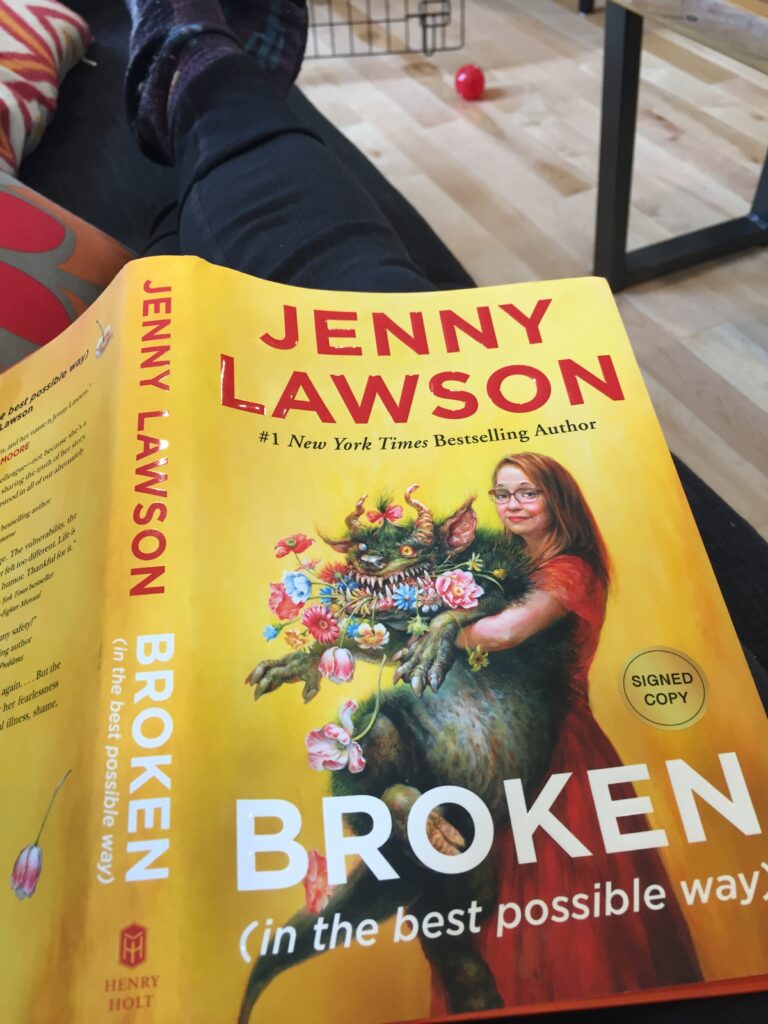 Jenny Lawson is a vulnerable, courageous, and hilarious memoirist. I love the way she openly discusses depression and anxiety, and the hilarious way she does it. There are tough stories there too, but they are honest and brave. Jenny is relatable but eccentric– her life is broken, in the best way possible.
Jenny has written two other memoirs: Furiously Happy and Let's Pretend This Never Happened and they are amazing for all the same reasons. These memoirs are mirrors for those who struggle with mental health and wellness and windows in to the world of depression and anxiety for those who are reading to learn.
"I can tell you that 'Just cheer up' is almost universally looked at as the most unhelpful depression cure ever. It's pretty much the equivalent of telling someone who just had their legs amputated to 'just walk it off.' " (Lawson, Broken).