Title: Patron Saints of Nothing
Author: Randy Ribay
Date Read: April 12, 2020
One and a half snaps.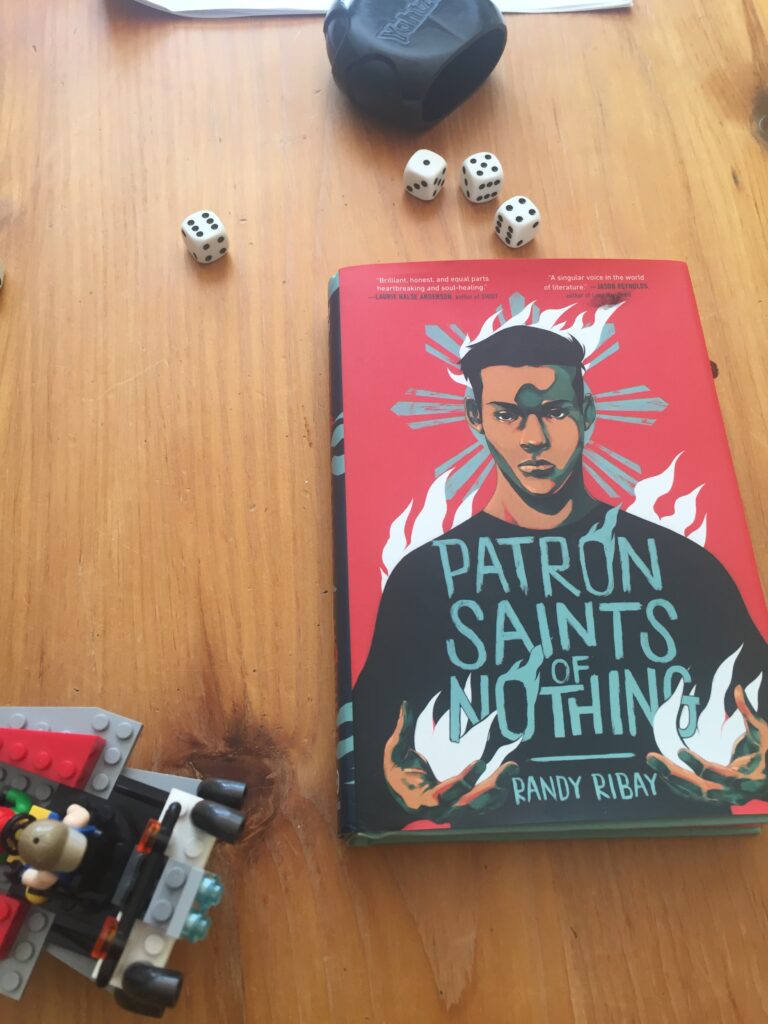 Young Adult authors are exploring more and more topics that expose readers to the uncomfortable truths of our world. Patron Saints of Nothing takes readers to the Philippines, to discover with Jay, the truth of his cousin, Jun's death.
Rodrigo Duterte is the President of the Philippines, elected in 2016. After his inauguration, Duterte gave a speech urging Filipino citizens to kill drug addicts. The Philippine Daily Inquirer published a "kill list." Duterte has justified the drug war by claiming that the Philippines was becoming a "narco-state". According to the United Nations Office on Drugs and Crime, the prevalence of drug use in the country is lower than the global average. Duterte has dismissed human rights concerns by dehumanizing drug users. This is the current political context surrounding this story.
Jay is jolted from his all-American existence when his father tells him that his cousin is dead. He pieces together that he was shot by the police for being a drug pusher. Then he receives a mysterious message telling him that his cousin did not deserve to die. He insists on travelling to Manilla on his own to uncover the real story of the cousin he knew and loved.
This is a lovely story of guilt and coming-of-age, marked by the very real and raw political context of the poverty, abuse, and violence of the Philippines.
A heart-wrenching and powerful read. It was selected as a finalist for the National Book Award, LA Times Book Prize, Edgar Award for YA, and CILIP Carnegie Medal.