Title: The Winners
Author: Fredrik Backman
Date Read: November 18, 2022
Two Snaps!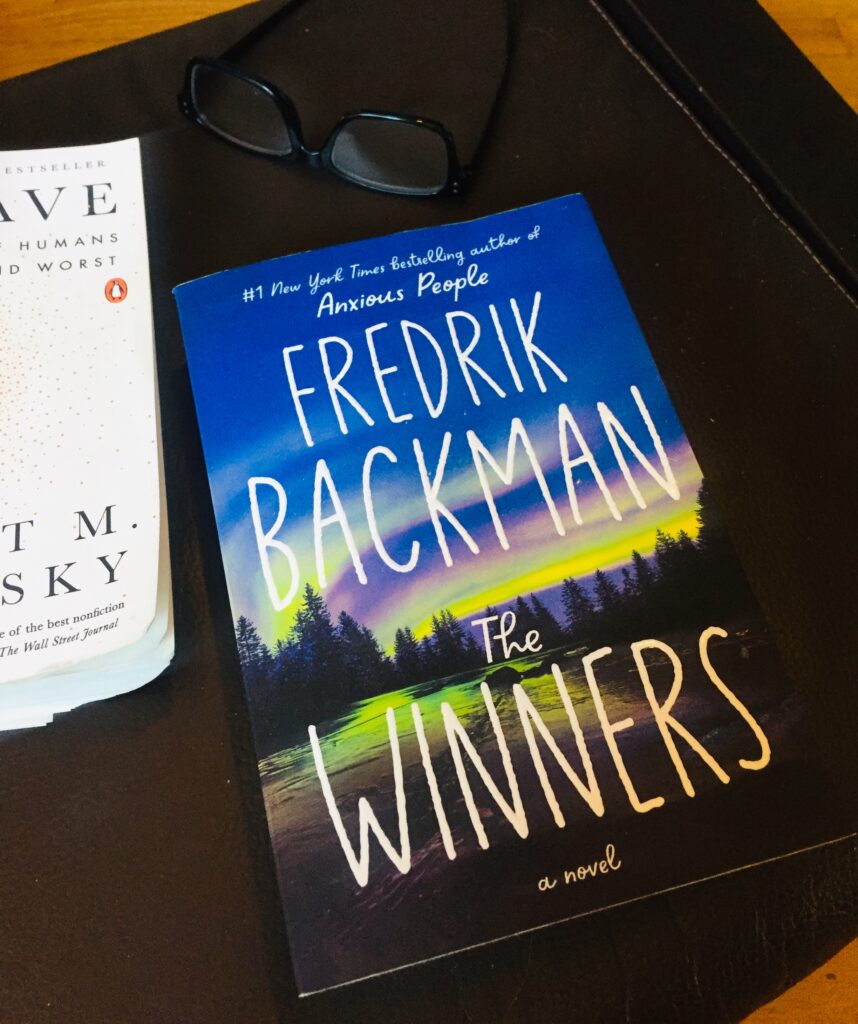 I love all of the books by Swedish-author Fredrik Backman, and this one, the third in the Beartown trilogy, is absolutely no exception. (You can see my book snap reviews of the two others in the trilogy: Bear Town and Us Against You in these links.) HBO has also produced a TV series called Beartown based on the novel.
Trigger warning: there are themes of sexual violence that run throughout the trilogy.
Beartown is a tiny town in the woods where hockey reigns supreme. It is the focal point of the rivalry with the neighboring town of Hed and the reason that people with everything in common just can't get along.
Benji and Kevin were best friends and teammates, but when Kevin rapes Maya Andersson, the Beartown Hockey General Manager's daughter, it is too much for both Maya and Benji to bear. After two years away, we take up their stories upon their return home.
A terrible storm tears through the forest and puts the residents of Hed and Beartown together in a series of events that will see them test the price of their loyalties, examine their prejudices, and rethink what it all means.
"We will be stuck in the nightmare forever. We are a people who tell stories, who try to use stories to put what we have experienced into some sort of context, to explain what we have been fighting about in the hope that it will excuse what we have done. But stories reveal both the very best of us and the very worst, and can one ever outweigh the other? Are our triumphs greater than our mistakes? What are we responsible for? What are we guilty of? Can we look ourselves in the mirror tomorrow? Can we look each other in the eye?"
Join Fredrik Backman in Beartown. Because truly, it is the same everywhere: almost everyone loves too much, hates too easily, and forgives too little. "But most people want the same: to live in peace, to let your heart beat a little more slowly when night comes, to earn a bit of money to support the ones you love."