Title: West With Giraffes
Author: Linda Rutledge
Date Read: July 16, 2021
Two snaps.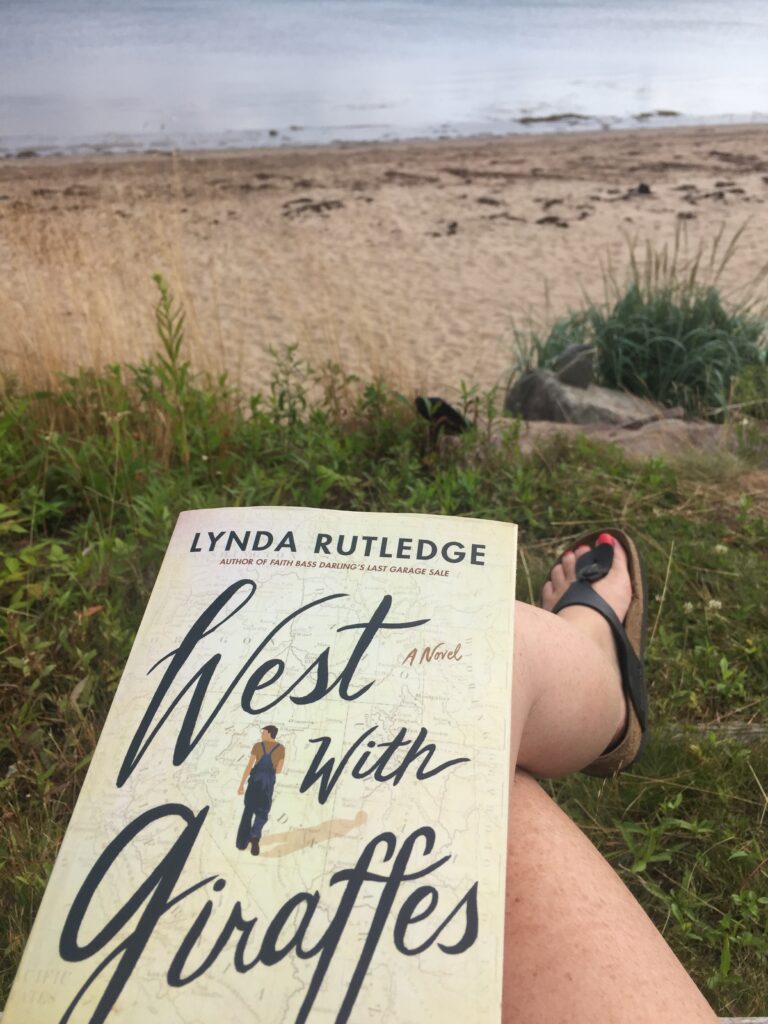 Another wonderful recommendation, this one from my colleague Catherine Tait.
Woodrow (Woody) Nickel takes us along for his journey of a lifetime to deliver two traumatized giraffes saved from a tumultous Atlantic crossing in New York to the San Diego zoo. Our 105 year-old narrator takes us back through the twelve-day journey that ever changed his life.
It opens…
...I'm older than dirt.

And when you're older than dirt, you can get lost in time, in memory, even in space.

I'm inside my tiny four-walled room with the feeling that I've been... gone. I'm not even sure how long I've been sitting here. All night I think, stirring from my foggy mind to find myself surrounded by other old farts staring at a fancy TV. I remember the man on the screen talking about the last giraffess on earth and rushing over in my wheelchair to punch him. I remember being pushed back here quick and a nurse bandaging my bleeding knuckles. 

Then I remember an orderly making me take a calm-down pill I didn't want to take.

But that's the last time I'll be doing that. Because right now, pencil in this shaky hand, I aim to write down one singular memory.

Fast as I can. 

I could spend what I feel in my bones is my life's last clear hours to tell you of the Dust Bowl. Or the War. Or the French peonies. Or my wives, so many wives. Or the graves, so many graves. Or the goodbyes, so many goodbyes. Those memories come and go here at the end, if they come at all anymore. But not this memory. This memory is always with me, always alive, always within reach, and always in technicolor from deadly start to bittersweet finish, no matter how old I keep getting. And-- Red, Old Man, sweet Wild Boy and Girl-- oh, how I miss you.

All I have to do is close my worn-out eyes for the smallest of moments.

And it begins.