Title: The House in the Cerulean Sea
Author: TJ Klune
Date Read: July 8, 2021
Two (loud) snaps.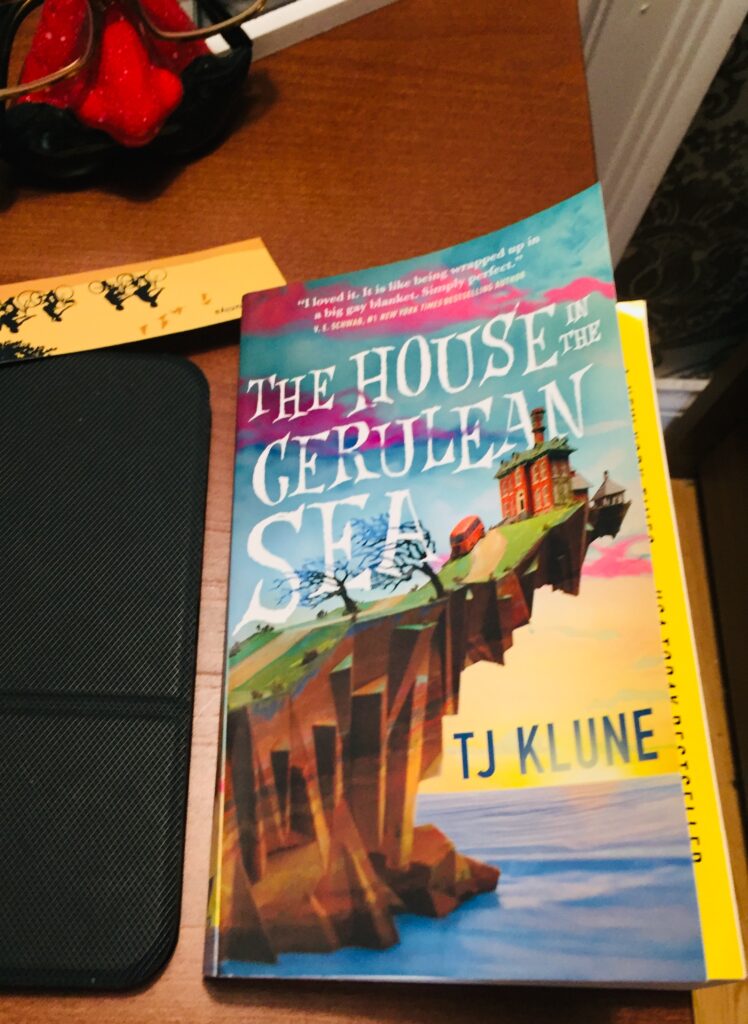 I loved this book! The quote on the cover reads: "It's like being wrapped up in a big gay blanket. Simply perfect."
Reccommended to me by my colleague, Gabrielle Maillet, she said it gave her Schitt's Creek vibes— and I ran with that! (Love me some Rose Motel feel goodery.) It did not disappoint.
Linus Baker is rule-following case worker in the Department in Charge of Magical Youth. He's tasked with determining whether six dangerous magical children are likely to bring about the end of the world. Arthur Parnassus is the master of the orphanage. He would do anything to keep the children safe, even if it means the world will burn.
The House in the Cerulean Sea is a beautiful story with fantastical characters (a sort of blobby slug want-to-be-hotel porter; a bearded female gardening gnome; a fairy sprite; a wyvern; a werewolf crossed Pomeranian and the purported son of Satan, nicknamed Lucy.) They live on a beautiful, secluded island where the inhabitants outwardly hate them, make up stories and rumours about them, and hang signs that say: "If you see something, say something." Arthur arrives determined to do his job and report back on the intricacies of the orphanage, the children and Arthur– but he is taken up by the magic of the island and the love of a family. A saccharine-sweet cotton-candy-novel. Love wins.
Humanity is so weird. If we're not laughing, we're  crying or running for our lives because monsters are trying to eat us. And they don't even have to be real monsters. They could be the ones we make up in our heads. Don't you think that's weird?