Title: Giving Students a Say: Smarter Assessment Practices to Empower and Engage
Author: Myron Dueck
Date Read: Spring 2021
Two snaps.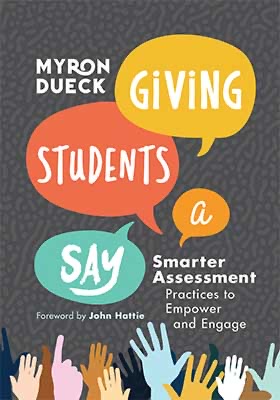 This was a professional read, obviously. It led me to enter Dueck's Twitter contest by tweeting a photo of myself and Teddy with the book. We won!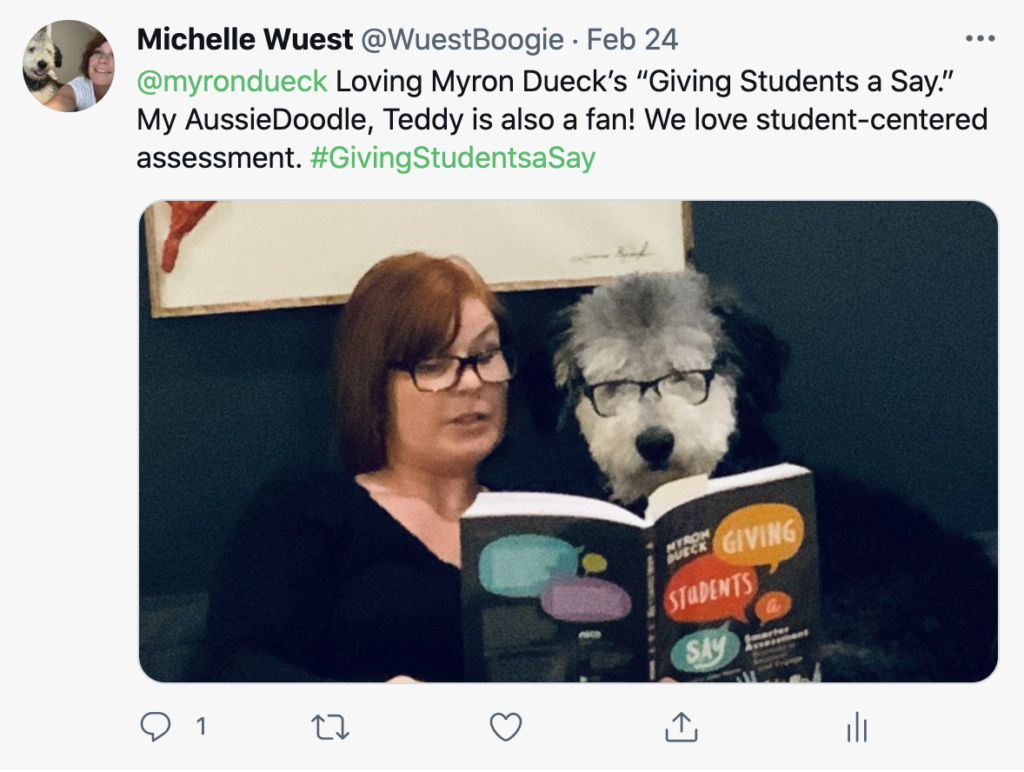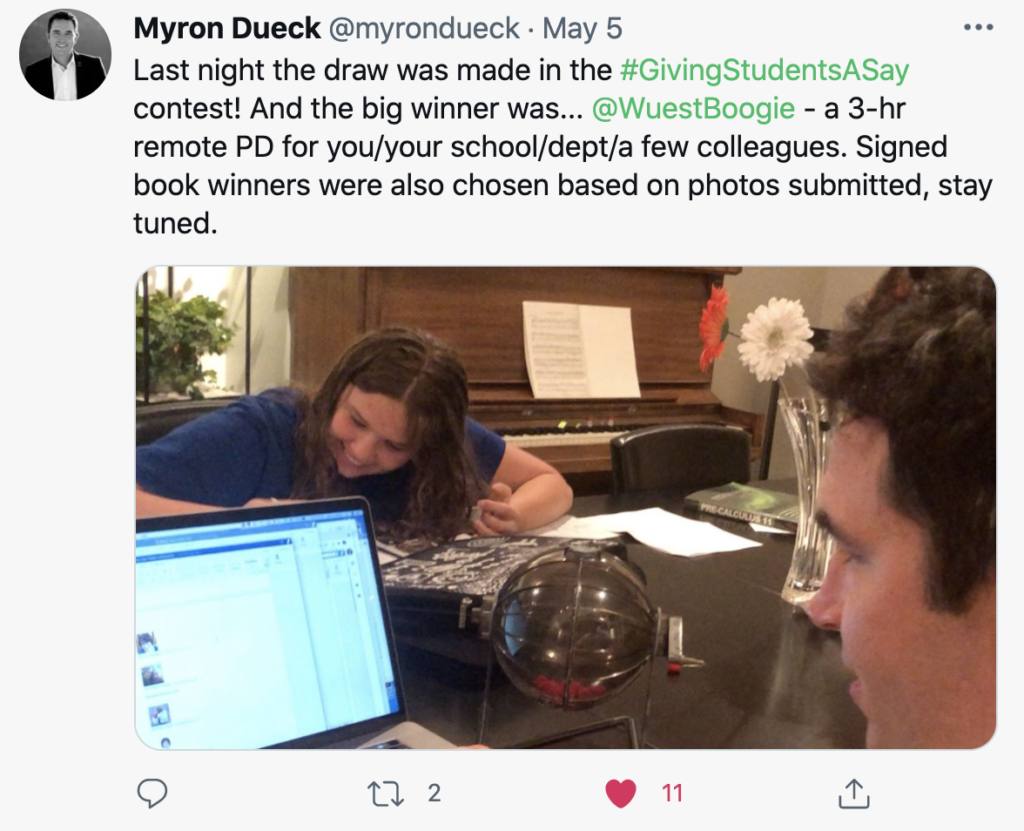 Dueck skillfully delivers on topics that resonate with how I teach. Just as the title says: giving students a say is essential in empowering, engaging, and also in communicating student learning. I also strongly believe that in order to accurately report on a student's learning, they must be a part of the conversation; they know how they learn; who they are, their strengths and areas for growth; and what they have learned: that's essential information in student-centered pedagogy and essential insight into accurately assessing a student's learning. It offers a necessary piece of triangulation evidence: conversations, amongst teacher observations and student generated products. Triangulation means using more than one method to collect data on the same topic. Giving students a say ensures the validity of the assessment: who knows more about their own learning than the learner?
Myron Dueck is also the author of Grading Smarter Not Harder which I also resonated with and loved. Dueck still teaches in British Columbia. He can be found on Twitter.
"If assessment means "to sit beside," we need to stop figuratively placing the learning outcomes on the table between us and our students, informing them of what's right and what's wrong, and instead slide our chair around to the same side of the table to facilitate a conversation. Assessment would then become a process by which we collectively strategize and codesign how we will best approach, evaluate, and report on the learning objectives. Students would ideally be able to demonstrate understanding over a period of time, drawing on examples and discussing challenges and what's been learned from these experiences. Just imagine the transformational potential if learning were to truly become a partnership between the teacher and the learner." (Dueck, Giving Students a Say).